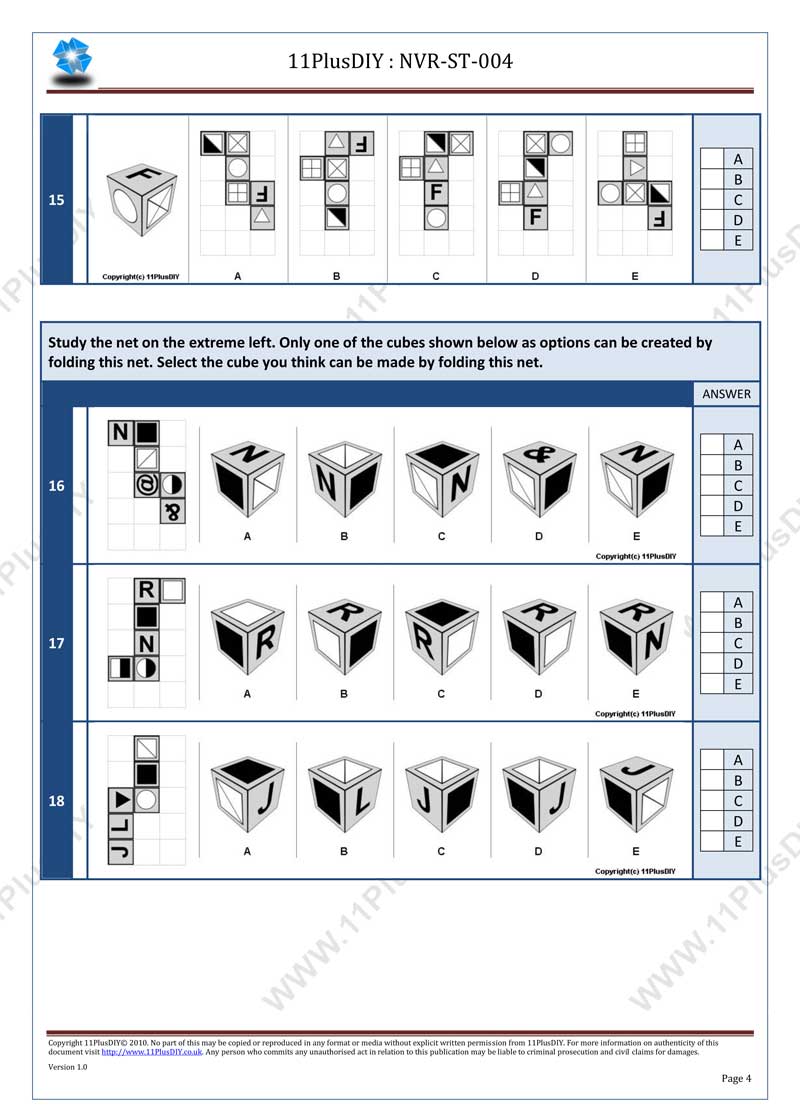 Non-Verbal Reasoning Sample Test NVR-ST-004
The most challenging of all NVR questions are the "cube" questions as they are based on 3D spatial imagination which can only come with practice. This sample test contains 45 questions all based on cubes and nets.
The only way to master these questions is by practice. 11PlusDIY online question bank contains thousands of cube and net questions and all their variants.