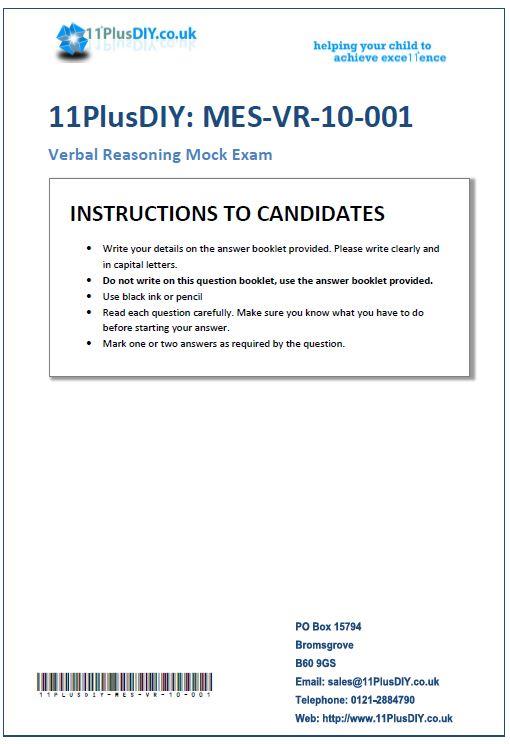 10 PLUS VR – Example (MES-VR-10-001)
This is a sample 10 Plus VR paper ideal to start preparation for Verbal Reasoning. This paper has been graded as easier in a number of ways:
1. All Maths question use only addition or subtraction. There is no brackets/multiplication/division.
2. All codes questions use a simpler algorithms. For example in Type-L (first question in the papers), there are no alternating gap sequences or increasing-decreasing gap sequences. Similarly for Type-C (second set of question), only 2 of the possible 8 variations are used and the words are also chosen to make the code simpler.